It's spring and throughout southeast Michigan, gardeners are getting ready! The same is true of Mark Prielipp Greenhouse & Mohr.
Our Greenhouse
We just completed work on our state-of-the-art greenhouse. It's located in Britton, Michigan, near Detroit, Plymouth, and Northville, where we also regularly attend Farmers Markets.
The structure of the greenhouse is designed with motorized, full roof vents to regulate temperatures inside. A shade system allows us to monitor sunlight amounts for plants. We've also designed a self-sustaining water system which collects rainwater and feeds it directly to the roots of our plants.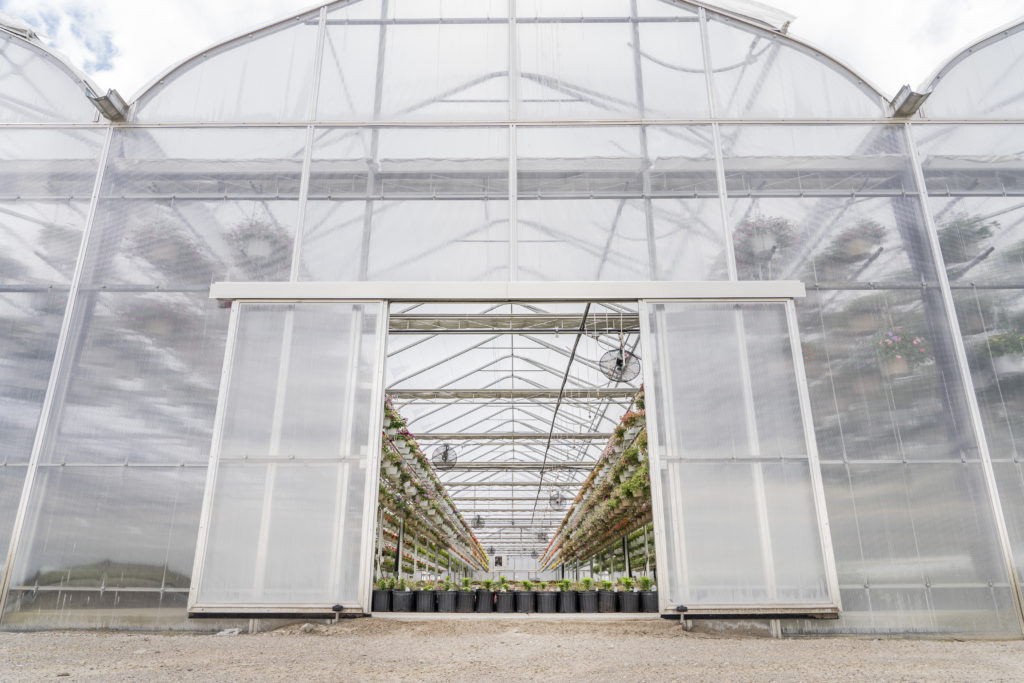 Plus, the design of our greenhouse allows you, our customers, to enjoy a pleasant experience no matter what the weather is like outside (and in southeastern Michigan, the weather can be fierce)!
Spring Items We Carry
At Mark Prielipp Greenhouse & Mohr, springtime is very busy. Seeds we planted earlier in the year are beginning to sprout; succulents are in high demand; and we're filling bowls and flats with pansies and violas. We invite you to visit our greenhouse and find the amazing, high-quality produce and flowers you demand for your garden.
Annual & Perennial Bedding Plants
Fill your garden beds with healthy, beautiful annuals and perennials. Popular spring annuals include pansies, petunias, and violas. Favorite perennials include daisies, coneflowers, geraniums, hostas, and ferns.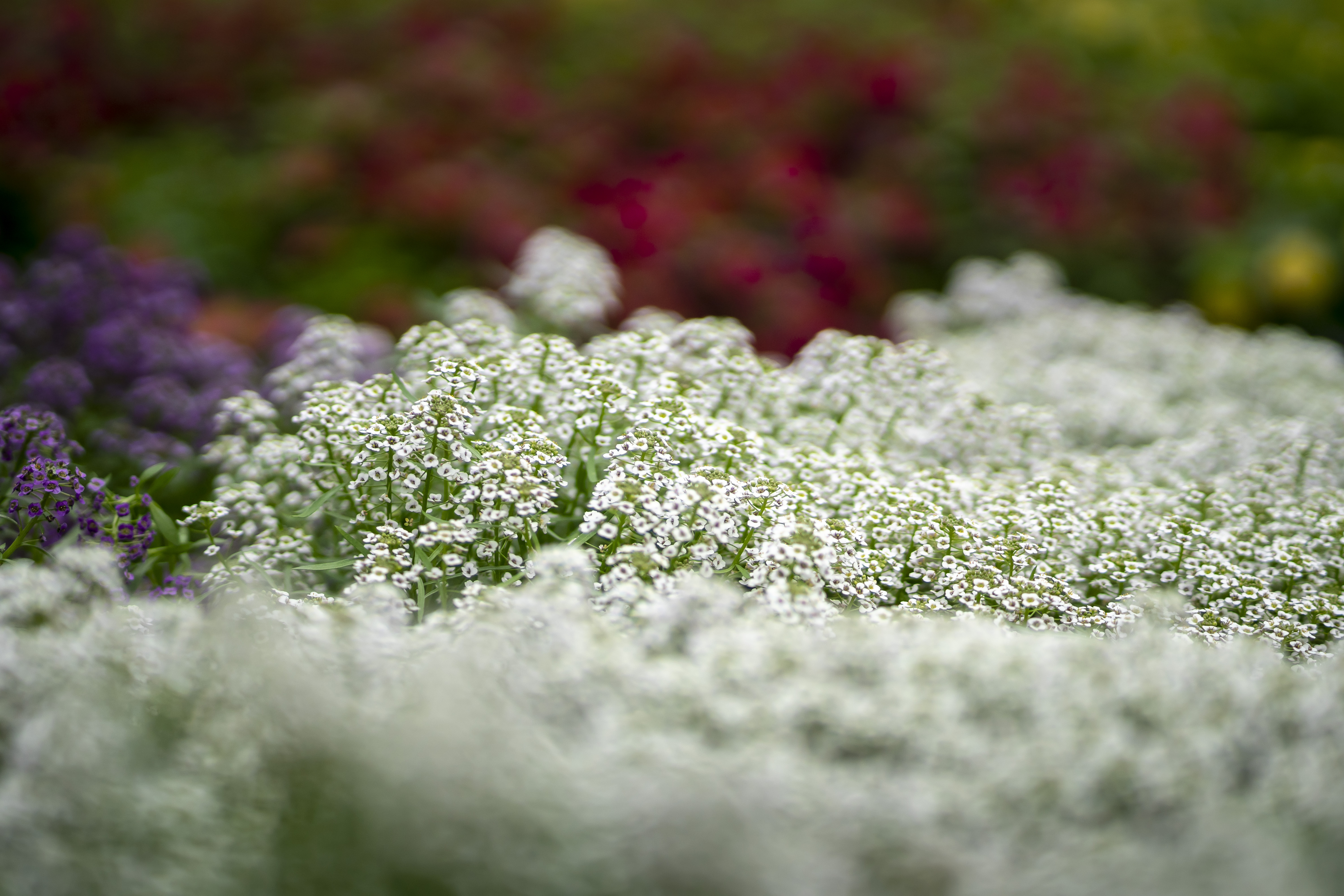 Hanging Baskets
Find gorgeous hanging baskets at our greenhouse, filled with high-quality annuals. Our hanging baskets are ready to take home and hang up immediately. (Of course, you may also transplant them into another container, if you like.) We soak our hanging baskets throughout the day, so the soil stays moist and the plants burst with blooms!
Patio Pots
Ensure guests feel welcome with patio pots placed next to your front door. Our patio pots are beautiful! Use them on your porch, next to your front steps, in your backyard, or anywhere you'd like to add color and texture. These potted plants are excellent for local businesses downtown – they look fabulous out front or at the door.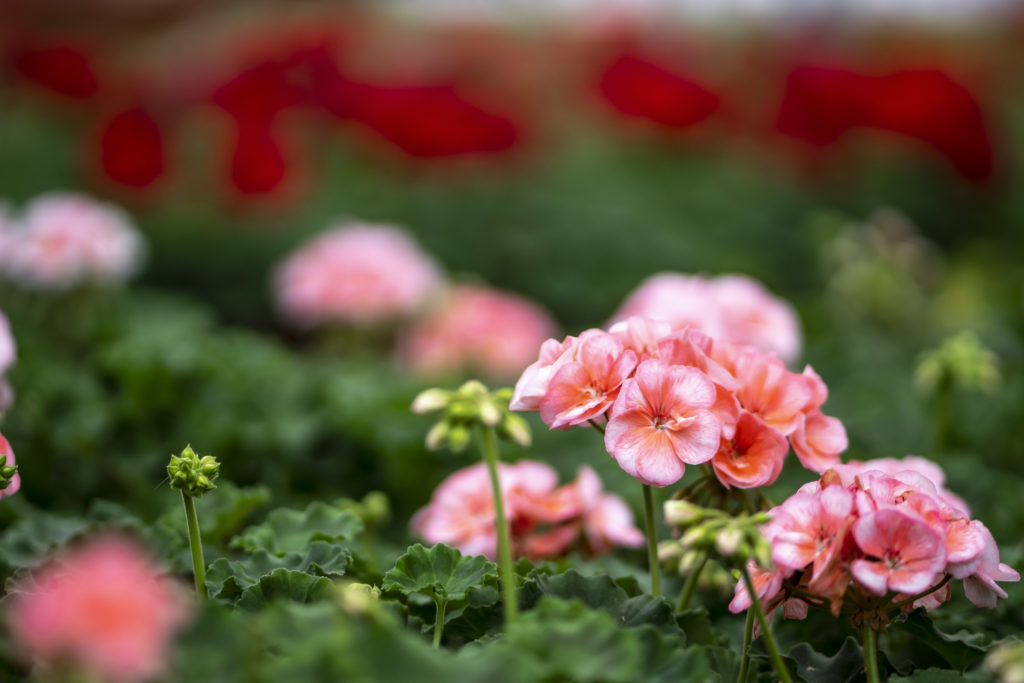 Accent Plants
Spruce up your yard with healthy accent plants. You'll find an amazing selection of accent plants at our greenhouse, all meticulously cared for by our team.
Succulents
Beautify any space with a selection of healthy, gorgeous succulents. You'll find a variety of colors and textures sure to delight at our greenhouse. Succulents are available potted or in flats.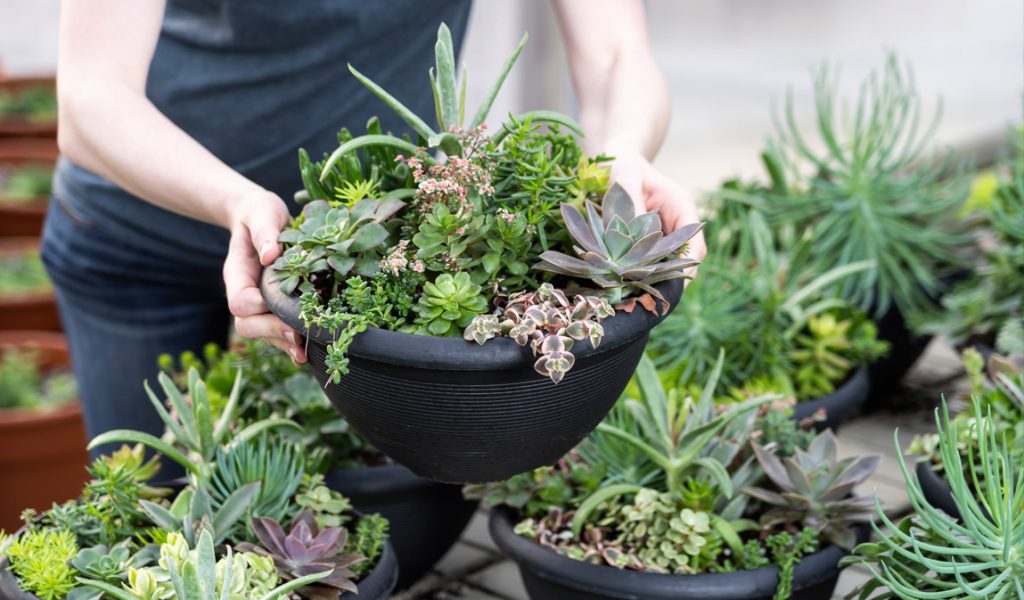 Climbing Vines
Lush climbing vines are a way to save space in your garden or on your patio without sacrificing beauty. Climbing vines look lovely growing around a trellis, fence, or mailbox post. We offer a variety of flowering vines.
Vegetable Plants
Plant veggies in your garden to enjoy throughout spring and summer. We offer a large selection of healthy, thriving vegetables for you to choose from.
Farm Fresh Vegetables
Get fresh, row vegetables from our local greenhouse. Carefully planted and tended by our team of family and friends, you'll be delighted at the quality, freshness, and taste of our vegetables. Our produce is always transported directly from our growing facilities to our greenhouse or local farmers markets. This ensures that you receive the freshest, healthiest offering available!
Get Ready for Spring – Visit Our Michigan Greenhouse
Mark Prielipp Greenhouse & Mohr offers high-quality flowers and produce for gardeners of all kinds, from hobbyists to professionals. Everything we sell is hand-selected for maximum freshness and bloom rate. You'll find traditional and timeless plants as well as new and unique varieties. We are a family-owned, 3rd generation family farm located in Britton, MI.
Come visit our greenhouse, located at 7722 Britton Hwy., Britton, MI 49229. Get Directions from Google Maps.
Learn More About Our Greenhouse
Connect with Mark Prielipp Greenhouse & Mohr
View gorgeous photos and videos of our greenhouse, farm, and latest offerings on Facebook and Instagram. Visit our farm and tag us in your post!